The Holly Farm property was originally owned by Donald and Marie Craig, who grew and harvested holly for local sales and export during the early 1900s. The large stand of holly trees that constituted the farm still remains along the southeast edge of the property. Holly Farm abuts Polpis Harbor and is bisected by a salt marsh that leads to an interconnected series of wetlands. There is a short walking trail that leaves from the parking area on Polpis Harbor Road and loops around the salt marsh through grassy fields.
Address
4 Polpis Harbor Road
Directions
Drive east on Polpis Road to Wauwinet Road. Take a left on Polpis Harbor Road, which will be on your left immedately before the turn for Wauwinet Road. Just before you reach the harbor, there will be a large parking area on your left.
Trail Maps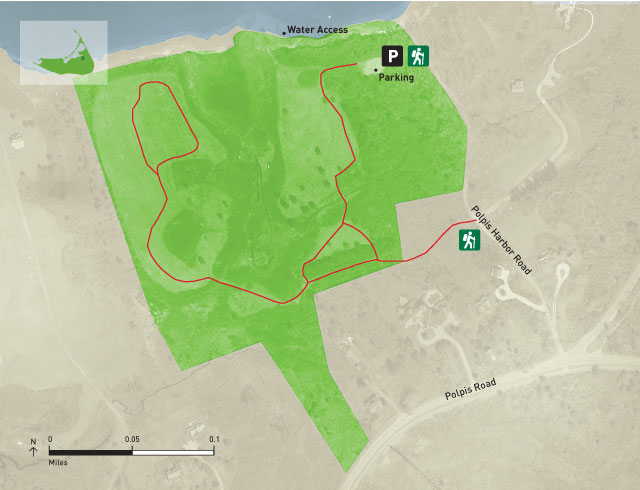 Property Marker

Land Bank trails are marked by the post shown here.